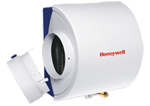 Humidifiers work in tandem with your heating system to deliver desired humidity levels throughout your home. Maintaining proper humidity levels in your home is essential to maintaining indoor comfort during the winter months. Moderate humidity levels make you feel warmer at lower temperatures, which means you can set your thermostat lower without sacrificing comfort.

Depending on the size of your home, we offer a variety of humidifiers to deliver the right amount of moisture into the air. Sizing of humidifiers is measured in Gallons Per Day (GPD), and we offer models from 12 GPD to 18 GPD.
Humidification Product Offering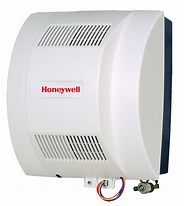 Honeywell Powered Flow Through Humidifier
View Brochure
Model Family: HE365A,B
Capacity: Delivers up to 18 gallons of moisture into the air each day
Sound Level: Quiet operation
Warranty: Five-year warranty
Manufacturer's Stated Benefits:
Humidifier pad is coated with AgIon antimicrobial agent.
Capable of humidifying the largest area, up to 4,200 sq ft (386 sq m), of any Honeywell flow-through humidifier.
Humidify automatically powered to run with your heating and cooling system cycles
Interior components designed for quick maintenance and service.
PerfectFLO distribution tray helps ensure that moisture is distributed evenly.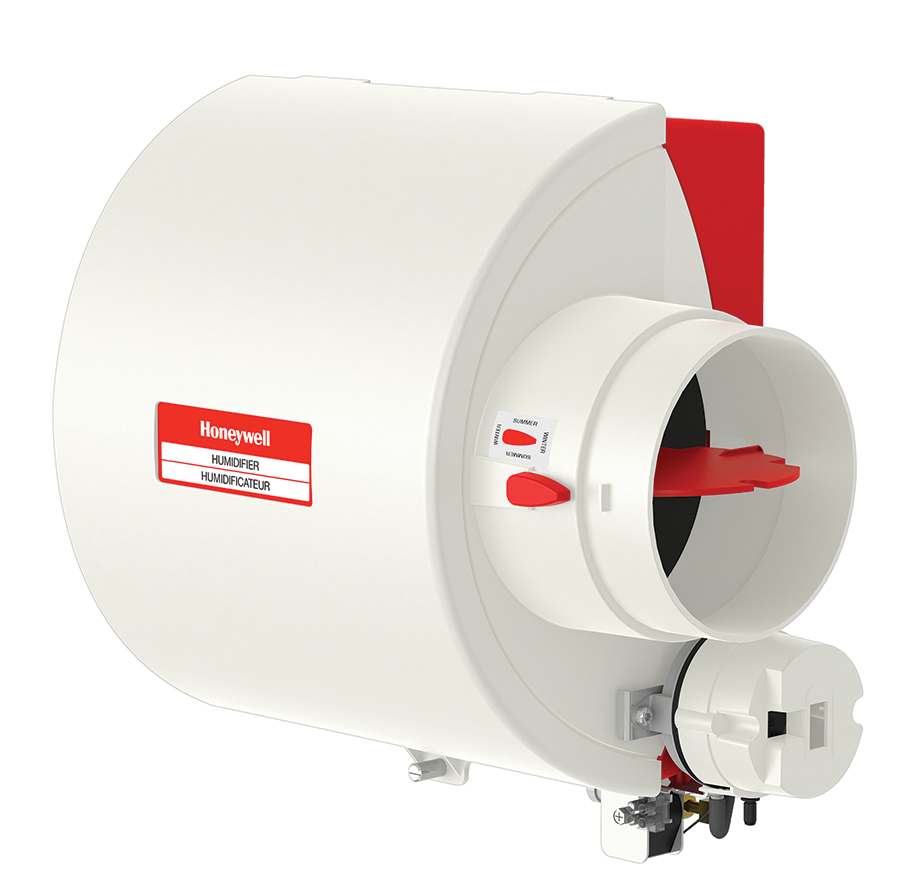 Honeywell Humidifiers Bypass Flow Through Humidifier
View Brochure
Model Family: HE240
Capacity: Whole House- up to 3000 FT
Sound Level: Quiet operation
Warranty: One Year Limited Warranty
Manufacturer's Stated Benefits:
Easy mounting on either warm air supply or return air duct of any forced-air furnace
Flow through design helps keep unit clean of microorganisms and decreases the frequency of maintenance
PerfectFLO water distribution optimizes efficiency and water usage
Protects wood floors and furnishings from drying and cracking
Installation kit included
Online installation video available
Drain is required
Easy to use humidity control included
Reduces static electricity