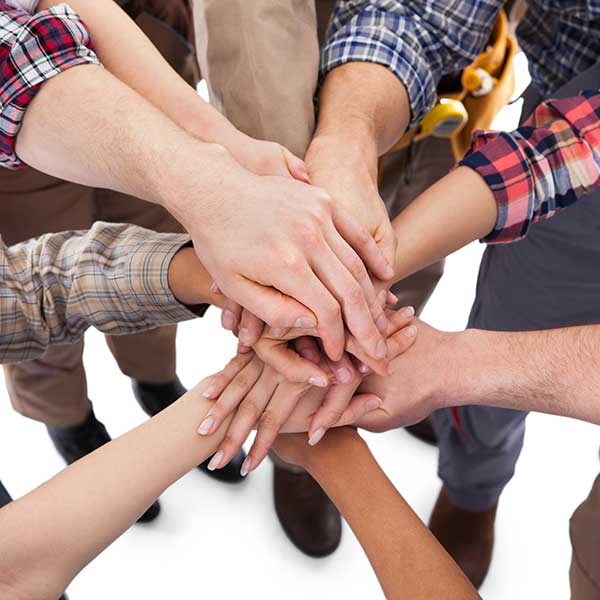 CLEEK PLUMBING, HEATING & AIR CONDITIONING INC.
COMPANY BIOGRAPHY:
We are here to help you...

Ron and Sherry Cleek
Owners
Ron and Sherry have owned Cleek P-H-A/C Inc. since inception in 1975 in Grundy County. Ron has over 45 years of experience and still works in the field and oversees all business operations. Sherry works in the office and oversees all office operations. Ron and Sherry have 2 children and have 4 grandchildren whom they spoil & love.

Brian & Priscilla Cleek
Brian studied heating and air conditioning at Ferris State University and served his 5 year plumbing apprenticeship. Brian is a licensed plumber and currently has 23 years in the field as an installer and service repair tech and has his EPA refrigerant certification. He also shares the responsibility of estimating and overseeing field operations with his father, Ron. Priscilla received her Bachelors of Business Administration at Benedictine University with a degree in Marketing. She is our office manager and has 17 years in the business. She handles answering phones, accounts receivable & payable. She also shares responsibility of marketing with her mother-in-law, Sherry. Brian and Priscilla have 2 children Sienna & Dylan.

Kevin & Kelly McConnell
Kevin has been with Cleek P-H-A/C Inc. for the past 9 years. Kevin served his 5 year apprenticeship and has his plumbers' license. Kevin has his training in HVAC from Joliet Junior College and has his EPA refrigerant certification. He has 19 years of experience and is a field installer and repair tech. Kelly received her Bachelors of Arts at Olivet Nazarene University and has a degree in Elementary Education. She has been with Cleek P-H-A/C Inc. for the past 9 years. Kelly works in the office with her mother and sister-in-law, answering phones, handles warranty claims and accounts receivable. Kevin and Kelly have two children, Chase and Aubrey.

Charlie Arozamena
Charlie has been with Cleek P-H-A/C Inc. for the past 4 years. Charlie has training in HVAC and is certified with EPA refrigerant handling. Charlie has been in the maintenance field (residential and commercial) for the past 17-18 years. Currently Charlie works as a service technician and installer here at Cleek P-H-A/C Inc. Charlie enjoys being outdoors, likes to go fishing, hiking and camping. At this time, Charlie has 1 daughter, Adalynn. They both reside in Dwight currently.